hii


my name ii2 2ollux captor
ii am two 2weep2 old
ii liike bee2

My FiRsT pOsT! :o) aSk QuEsTiOnS, mAn!

YOU ASSHOLES SHOULD PROBABLY GO LOOK AT THIS GUYS BLOG. YOU CAN SEE THE SHIT I HAVE TO ENDURE.
 kk leave gz alone! he'2 cool okay!
MY STUPID DAD MADE ME POST A PROPER PICTURE OF MYSELF
 hahaha kk you have 2uch nubby horn2!
kawaii--butts-deactivated201302 asked:
Hello Sollux :3
Can I have a hug?
awe and you need a hug two, your iicon ii2 2uch a 2ad face. here, ii fiixed iit for you;
hug2 for you, now you have a happy!
Anonymous asked:
but biiiiiiclop2 iim not tiired!!! *throw2 a fiit*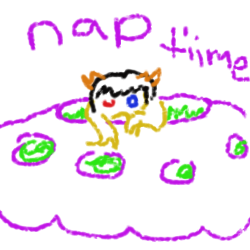 okay fiine iill try to nap iit2 only two am though *yawn* iit2 the miiddle of the niight…. *snore*
Anonymous asked:
what do you want to be when you grow up :O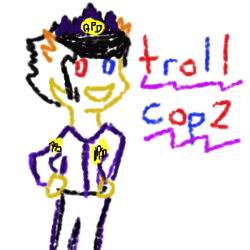 hmm 
ii dunno ii could be one of the troll cop ii gue22! 
actually ii thiink that would be alot of fun… hehheh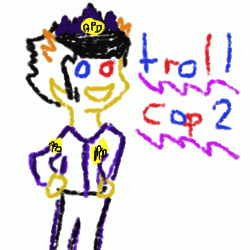 wee woo wee woo wee woo
the2weete2tbee asked:
hii liitlle me! 0u0

can we be friiend2?


ye2 biig me we can be bee2 friiend2 forever!
let2 go get iicecream.
Anonymous asked:
Sollux, you sweet baby angel, come into my arms. You're so adorable, I need to hug you <3


but… angel2 are eviil  OnO
i might get inspired
(( heres some ideas for you … hehheh ))
(( Sol/KK <3,  Sol/Vriska <3<,  Karkat/Jade <3, Karkat/Dave <3<, and and the world needs ALOT more Kan/Rose <3 ))
um excu2e me but ii need 2ome of your honey for my lu2u2

01101111 01101000 00100000 01101000 

01100101 01101100 01101100 00100000 01101110 01101111

no no no go two 2leep go two 2leep go two 2leep

                              

nononononononononono












ii remember thii2 liike iit wa2 ye2terday…
oh 2nap! iit WA2 ye2terday
Anonymous asked:
hello there you little cutie! can you give me a high five?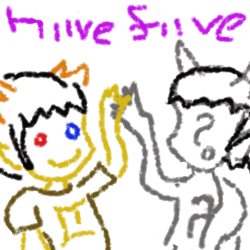 fuck yeah hiive fiive2 for awe2ome anon2